Featuring unusual dishes and craft beer that blend the best of Britain and India and a state-of-the-art entertainment space for the finest talent, One of the largest microbreweries in Whitefield, Bangalore.
Fox Saison, a slightly sour beer produced with spontaneous fermentation is usually considered the Champagne of the beer world. It is a light-bodied, refreshing beer. Saisons are characterized by their fruity notes and some residual sugar that is intended to contribute to the lengthy shelf life. The style has low alcohol, which makes it extremely drinkable while retaining its inherent flavour complexity.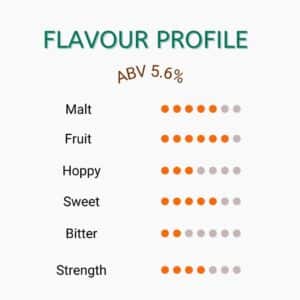 The distinctive flavors and aromas of Hefeweizen are derived from the use of noble German hops, which give a pale yellow color to the brew. The main flavor and aroma components are malts, yeast, hops, and fruity esters which combine in a delightful bouquet and taste.
This is the original Hefeweizen and to this day one of the most popular beers in Germany, it has a noticeable banana ester character with hints of yeast. We've selected our malts to enhance and complement each other, so as you drink this pale ale all you'll notice are layers of flavor that seem to pop off your tongue.
A locally crafted beer brewed in the great Texas tradition of making a Vienna Ale. With its bready malts and loads of Amarillo and mosaic hops the Vienna Ale delivers subtle flavors that tantalize the palate. Pilsen malts with a slight sweetness and dry finish add to this flavorful brew.
This Vienna ale beer is a Fox special and is brewed only in limited batches.
This beer will pair well with chocolates made of both light and medium dark flavors that complement each other so that one can be complemented by the other.